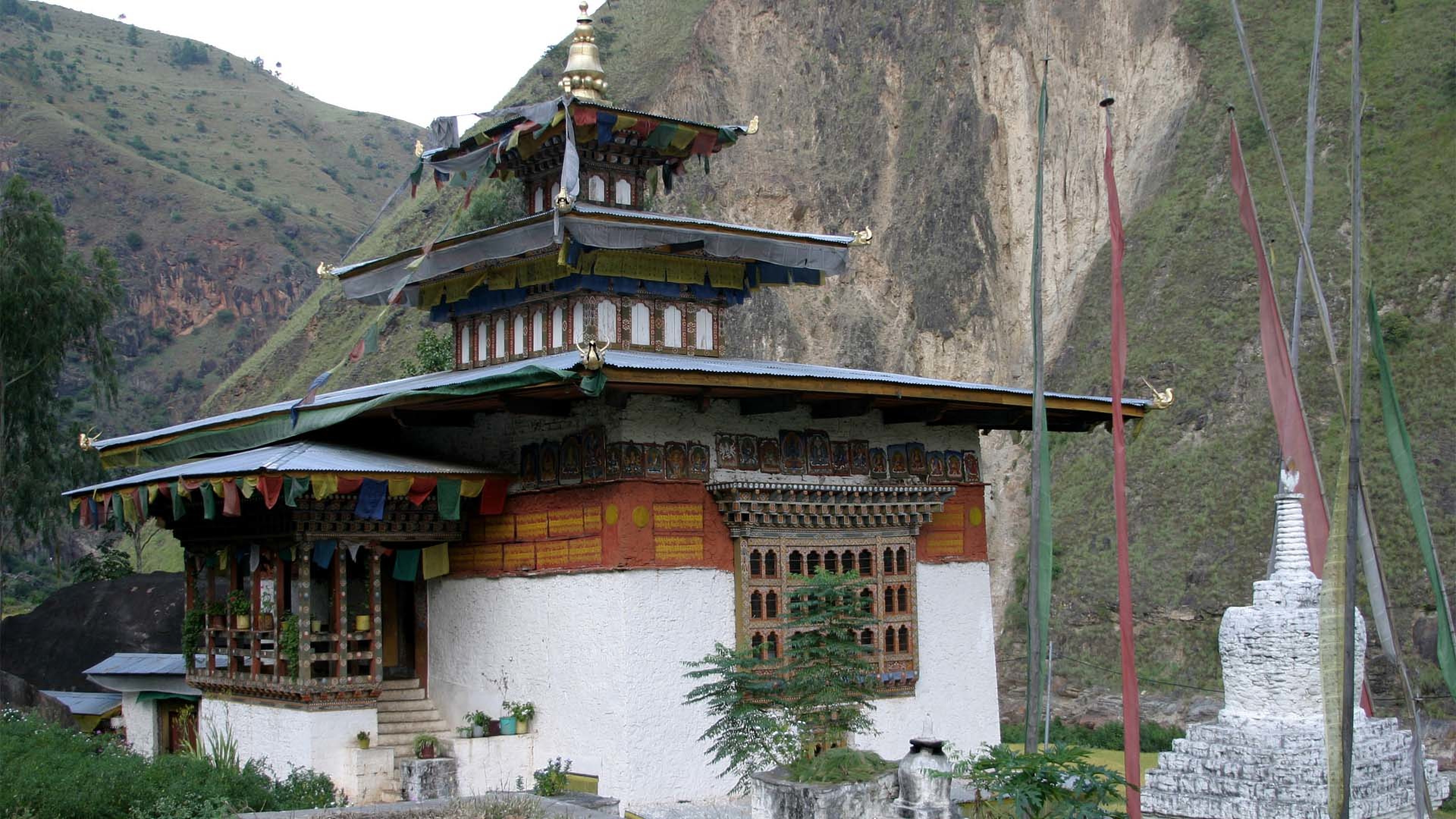 Tongzhang Gewog. 820m altitude.
Located among paddy fields below the road to Tashi Yangtse, around 1 hour's drive from Trashigang. Guru Rimpoche meditated under the big rock and subdued an evil demon here.
The Gom Kora Tshechu is held from the 8-11th of the 2nd Bhutanese month and is visited by locals and tribal people from Merak-Sakten and Arunachal Pradesh, who circumambulate the gonpa throughout the night.
The Relics inside the goenpa include a garuda egg. The remaining lengths of chains from the iron bridge in Doksum are kept in the monastery. There is also a steep rock to climb for blessings and a crawl through a narrow passage in the rock, to get cleansed of your sins.