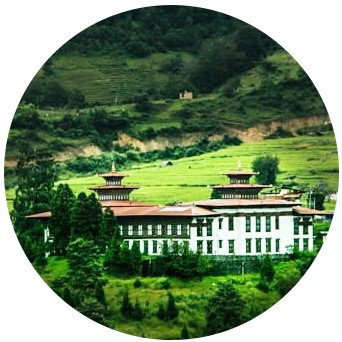 Vision:
A model Dzongkhag rich in cultural heritage and environment with enhanced livelihood and cohesive society.
Mission:
Preserve and promote Cultural Heritage.

Ensure sustainable utilization of natural resources.

Develop quality infrastructure.

Provide efficient and effective public services. 

Enhance livelihood opportunities.
Trashi Yangtse Dzongkhag is located to the north-eastern part of the country. It is located at an altitude of 5401 meters above sea level. It covers a total area of 1438.8 sq.km with a population of 16,960. Dzongkhag is also known for its rich cultural diversities. It has many cultural pilgrims and sites to visit like Rigsum Goenpa, Gom Khora, Ombha Ney and many more. The Dzongkhag contains a major art school, the school of Traditional Arts, also known as Rigne School which teaches the six form of art; painting, pottery, wood sculpture, wood-turning, lacquer-work and embroidery. 
The dzongkhag has eight gewogs (Sub-district), 28 schools and all road network to the gewogs are connected.
To web browser in knowing more information about the gewog can browse through the web.