07 November 2019
"Skill Development Training on making products from Plastic/PET Bottle Waste"
The skill development training on curving products from PET Bottle and other plastic waste was concluded on 25/10/2019. The five days training program was organized by the Dzongkhag Environment Office. The total of 30 participants attended the program and the participants mainly consisted of members from Trashi Yangtse Women Association, housewives and civil servants.
The main objective of conducting this training program are to create awareness on reducing the usage of plastic materials and its impact on the environment and also to teach them how to tackle the excessive plastic waste generated by each household by reusing and recycling of plastic waste. The plastic waste can be reused and recycled to make other products such as carrying bags, flower vase, kitchen utensils and etc. Based on this, the participants were trained on how to segregate, identify and use the plastic waste materials such as PET bottles, rice bags, tetra packs and other plastic wrappers to make baskets, carrying bags and other products. thereafter, these products will be put up for sale to generate some funds for Trashi Yangtse Women Association group, who looks after the self empowerment of women and helps those families and individuals who are in need of their services.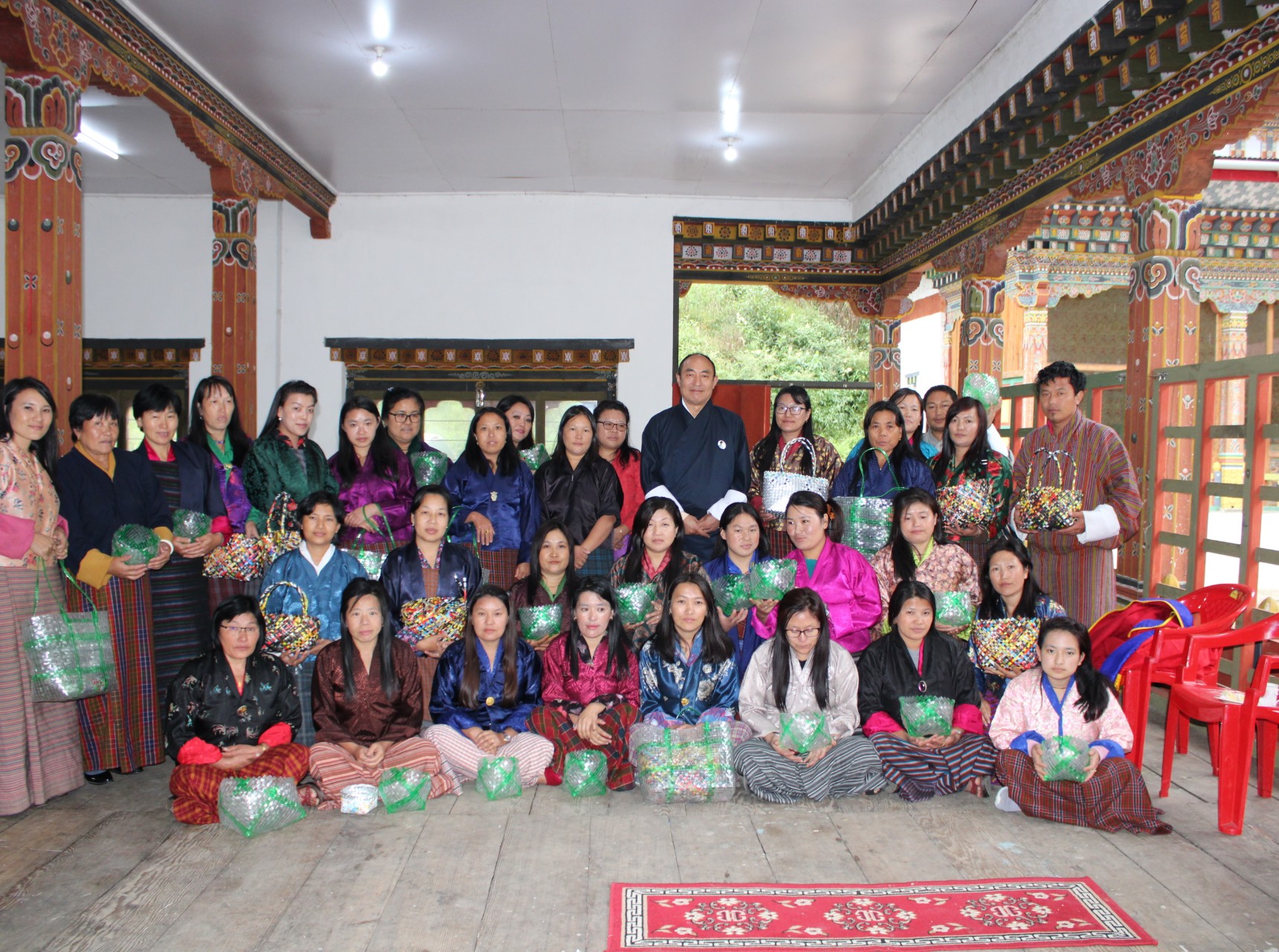 Group photo session with Dzongdag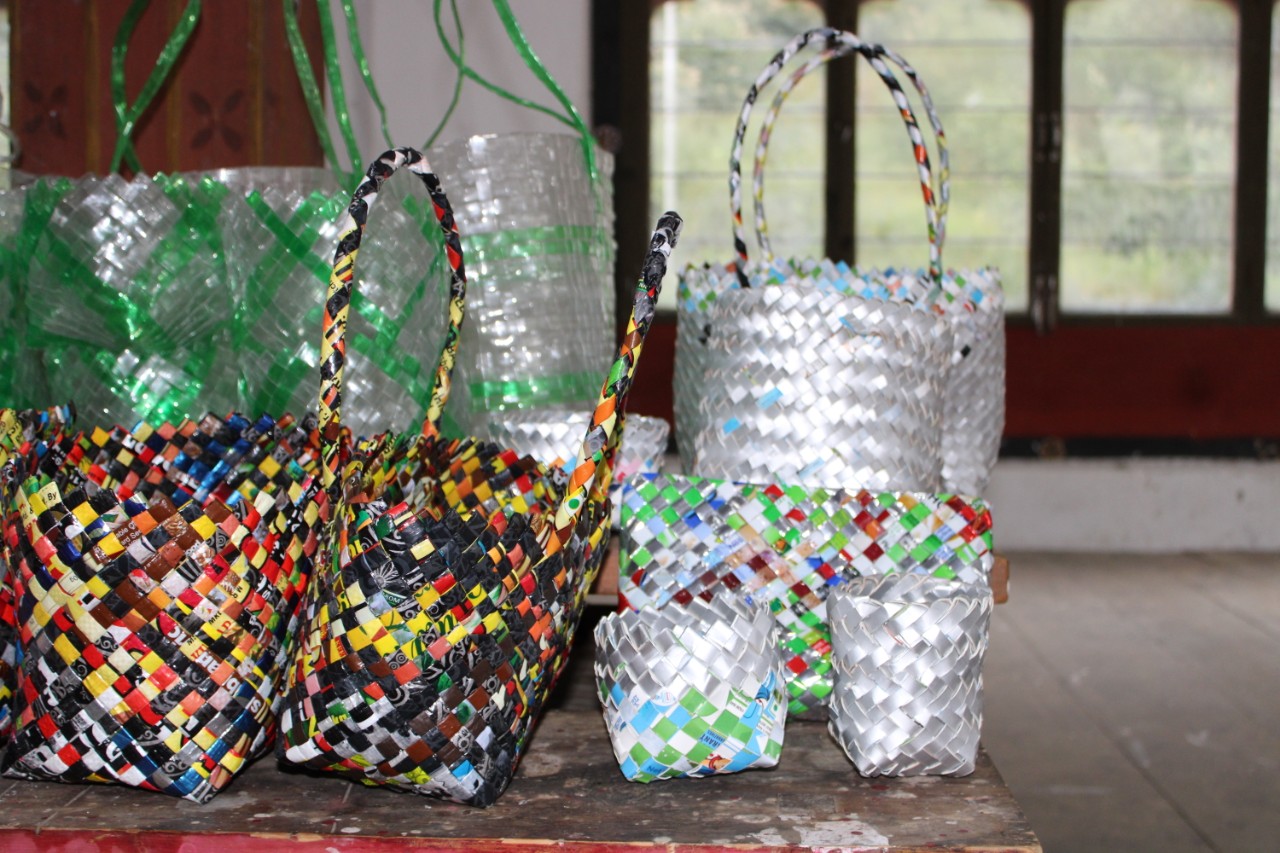 Baskets and bags made from plastic waste materials

(reported by Dorji Dema, EO)