04 February 2023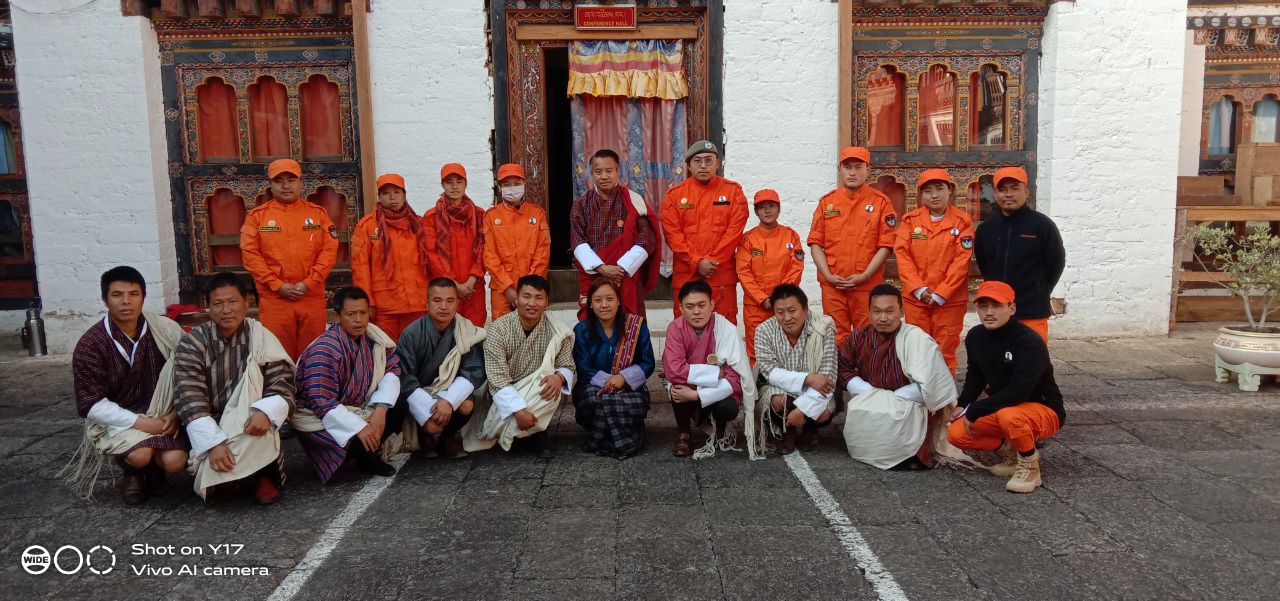 Advocacy meeting for the Desuup Gojays and Gewog Agriculture Extension Officers was held on 3rd february 2023 mainly for the smooth and successful implemention of 2nd phase MFTP embarking from 5th February 2023 coinciding with the 7th birth anniversary of our Galsey Rimpoche.
Dasho Dzongdag graced the meeting and addressed the participants the importance of MFTP and it's merit in the day to day life's of our farmers  in accruing and enhancing the cash income  and thus contributing in  improving the economy situation of our country   . Considering the primary and lead implementer of the MFTP in the gewogs, Dasho  advised and stressed all the Desuups and agriculture extension officers to  carry the plantation responsibilities consciously and diligently without fail in achieving the noble vision of His Majesty the King ,instituted  purposefully for the benefit of  our people and the country .
The meeting was also attended by Offtg . Dasho Dzongrab (Dy.CDLO) , MFTP Focal Officer from ARDC, Wengkhar , Dzongkhag Desuup Coordinator and relevant sector heads  .The presentation of sops were also made for the participants  for creating more awareness of the roles and responsibilities of each and every stakeholders  in increasing the efficiencies , reducing error and creating safe working environment in course of  implementation of the MFTP  . 
"Dzongkhag Administration wish all the stakeholders a very  successful  implemention of MFTP ahead".